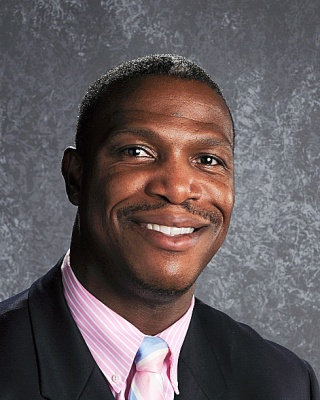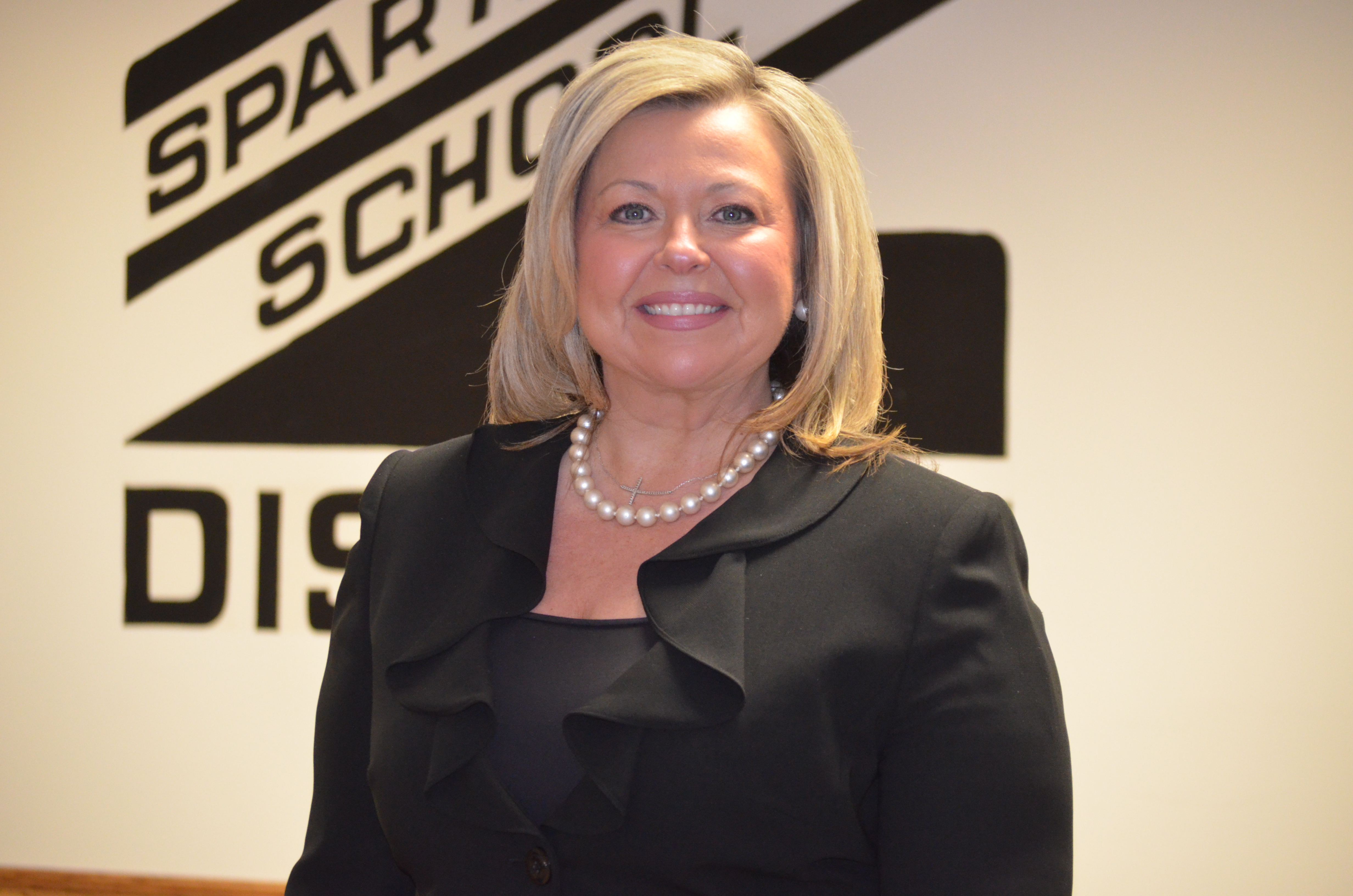 Carlos Brooks has been named Spartanburg School District Two's Director of Personnel, while Angie Ramsey has been named the next Principal of Chesnee High School.
Spartanburg District Two names new administrators
Tuesday evening, March 12th, the Spartanburg School District Two Board of Trustees approved the appointment of two new administrators.
Angie Ramsey was named as the next Principal of Chesnee High School.
Mrs. Ramsey has been a member of the D2 Family since 1993. She began her career in the District as a mathematics teacher at Boiling Springs High School. She has also taught math and worked as the math instructional coach at Chesnee High. Most recently, Mrs. Ramsey served as an assistant principal at CHS.
"I am beyond excited about this opportunity. This is my home, my community. This is where I live and where my heart is. I have a passion for making this school the best it can be. Our community and our students deserve that," Ramsey said. "I think Chesnee is a close-knit town. We are like family. We look out for each and every one as if they are our own. There is something special about having people around you that know you, what you stand for and what you believe."
Carlos Brooks was named as the District's next Director of Personnel. Mr. Brooks brings to the position a wealth and variety of administrative experience. Mr. Brooks served as a teacher, assistant principal, and principal in Greenville County. Mr. Brooks then took on the role of Director of Food Nutrition and Student Services in Anderson School District 2. Most recently, Mr. Brooks has served as the Director of Human Resources in Anderson 2.
"I am grateful for the opportunity to join the Spartanburg 2 family as the new Director of Personnel. I would like to express my gratitude to the interview committee, Mr. Radford and the Spartanburg 2 Board of Trustees for their confidence in me to build on the tremendous work that Mr. Brantley Enloe has accomplished in his years of service to the District," Brooks said. "During the interview process, I could sense the pride and loyalty that everyone had in the Boiling Springs and Chesnee communities. I look forward to getting to know the stakeholders of both communities and building positive relationships that will last a lifetime."
BalletSpartanburg brings art to life on stage through collaboration
Carlos Agudelo, Artistic Director of Ballet Spartanburg began DanSynergy series 11 years ago. This season, #collectiveworks will bring professional art and community talent to the stage. "I feel that collaborations allow artists to look at themselves as well as other artists which helps us grow and learn from each other, enriching our respected art forms by working together for a new creation. This particular chapter of DanSynergy reaches a broad and eclectic spectrum of artists of all ages, talents, and diverse backgrounds. Working with the masterworks of the Johnson Collection has inspired three very talented choreographers to create new works. I feel that our DanSynergy series is a true reflection of our thriving arts community which impacts us all artistically, economically, and spiritually."
This season the collaborations span from masterworks created by women artists as seen in the Johnson Collection's newest book, Central to Their Lives: Southern Women Artists in the Johnson Collection. Established by Susu and George Dean Johnson, Jr., as a "private collection for public good," the Johnson Collection encompasses 1200 objects with provenances that span the centuries and chronicle the complex cultural history of the American South. Through scholarly publications, major traveling exhibitions, and rotating presentations in its Spartanburg gallery space, TJC seeks to reach a broad and diverse audience.
The month of March celebrates strength, resiliency, leadership, intelligence and beauty in power of women. The three pieces painted by women artists serve as the inspiration for new works created by choreographers, Lona Gomez, Ilya Kossayev and Nelson Reyes. The use of these masterworks is both inspiring and different than past DanSynergy productions. Incorporating the use of art on canvas as a muse to push choreographers to different levels of artistry is a new arts experience for each choreographer.
Robyn Hussa Farrell, Simone Mack-Orr and Fayssoux McLean, three well-known and recognized women artists and leaders in the community, will lend their powerful voices to the stage to fuse voice music and dance. Capping off the evening is the Spartanburg Sings All County Middle School Honors Chorus, the Spartanburg High School Chamber Orchestra, music composed by Peter Kay of the Spartanburg Philharmonic, Gary McCraw on piano and visual artists from HUB BUB Artists-in-Residence.
#Collectiveworks runs one weekend only, March 22 - 23 at 7 p.m. at the Chapman Cultural Center. For tickets or information, go to balletspartanburg.org or call Chapman Box Office at 542-2787.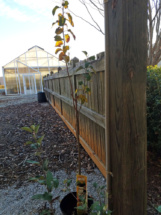 This direct descendant of the Newton Apple Tree was grafted and grown at Musser Fruit Research Center and was planted on Clemson's main campus. Image Credit: Clemson University
Direct descendant of Newton's famous apple tree planted on Clemson University's main campus
By Jim Melvin, College of Science
Clemson – As the legend goes, Isaac Newton was sitting beneath an apple tree in his family's garden when an apple conked him on the head, startling the young scientist so much that it inspired a monumental insight – his theory of gravity.
Though almost certainly embellished, the story is believed to contain at least a seed of truth. Evidence suggests that Newton's early musings on the understanding of gravitational force were inspired by watching an apple fall from the famous tree, which first took root about 400 years ago and amazingly is still alive in the hamlet of Woolsthorpe in Lincolnshire, England.
Over the years, several dozen descendants of the Newton Apple Tree have been planted around the globe on the grounds of universities, research centers and even in botanical gardens.
The next location lucky enough to claim this living piece of scientific history is the main campus of Clemson University. At 3 p.m. Wednesday, Feb. 27, a public ceremony was held to mark the planting of a grafted clone of the Newton apple tree in a patch of soil surrounded by three buildings – Kinard Laboratory of Physics, and Martin and Long halls – that are teeming with scientists.
An appropriate place, to say the least.
The story of Sir Isaac Newton and the apple tree first began to blossom in the 17th century. But the story of how a descendant of the tree came to Clemson University didn't sprout until the first week of August 2017.
Bishwambhar Sengupta, a doctoral candidate in the College of Science's department of physics and astronomy, met up with his faculty mentor, Endre Takacs, and Takacs' research group during an experiment they were conducting at the National Institute of Standards and Technology (NIST) in Gaithersburg, Maryland. While there, they visited a clone of the Newton Apple Tree that thrives on the NIST campus. Sengupta and the others found several apples lying on the ground and brought them back to Clemson.
"Seeing that tree was a very special experience for me as a scientist. It gave me goosebumps," Sengupta said. "When I touched the trunk of the tree, it felt like being connected across time with Sir Isaac Newton."
Sengupta gave one of the apples to Takacs, a professor in the department of physics and astronomy. Takacs, who has visited the tree at NIST many times with students, cohorts and friends, put the apple on display in a glass bowl in his house.
"At first, I thought it was just going to rot. I didn't know what was going to happen to it. But after a couple of months, I began to notice that it was aging really beautifully," Takacs said. "I thought, 'This is great. This is Newton's apple.' And it inspired me to call a meeting with my group. That afternoon, we decided that we would form a new club within the physics department called Newton's Apple Club. We didn't know at the time if we were going to do anything meaningful, but starting a club can be the first step to new discoveries."
The club quickly developed a fount of ideas: fund-raising, student support, potential seminars and lectures. But the greatest idea of all turned out to be the most adventurous. The Newton Apple Club decided to try to bring a Newton apple tree to Clemson University.
Sengupta, who is widely lauded by faculty and students for his tenacity, took control of the project. He reached out to organizations in the U.S. and U.K., but his attempts at finding genetic tissue from the original tree were met with a slew of disappointing no-thank-you's. Finally, he caught a break. The U.S. Department of Agriculture, which manages an enormous database of plant material, agreed to help Sengupta out. On Feb. 16, 2018, three young branches – with buds prepared for grafting onto modern rootstock – arrived at Clemson.
The physicists had done their job. Now it was time for the tree experts to take over – ironic, but fitting, that a tree made famous by a physicist would need scientists from other fields to step in and lend a hand.
Jeff Hopkins, David Ouellette and John Mark Lawton of Clemson University's Musser Fruit Research Center began the process of grafting the buds to various rootstock (the underground portion of a plant). Hopkins, the farm manager at Musser, oversaw the project. Ouellette and Lawton, who are research horticulturists, did the actual grafting.
"I even called in some favors to get some good rootstock from an apple specialist in North Carolina, who gave us some of his own plantings," Hopkins said. "Dave and John took over from there. Ever since, it's been smooth as silk. We've budded a number of them and actually top-worked one of the apple trees we have here on the farm so that we can maintain the germplasm source if we need to make more trees. The tree we top-worked (grafting a new bud onto a mature tree) will be the first to produce fruit. It will be interesting to see what the apples look like and how they taste."
The small tree that was planted on the main campus is not expected to produce fruit for at least three years. And since it is so genetically ancient, it will require extra-special care.
"Modern trees are bred for disease resistance. Because this germplasm originates from the 1600s, it has not been selected for disease resistance," said Julia Frugoli, associate dean for inclusive excellence and graduate education in the College of Science and a longtime plant geneticist. "That being said, others of its kind have survived and produced apples. So, the future should be bright for our tree – and it's a reminder that serendipity and creative imagination are both important parts of scientific discovery."
Clemson University's landscaping services prepped the location, which had included testing and making amendments to the soil. It also planted the tree and provided the mulch.
"The tree will be cared for using methods prescribed by the experts at Musser," said Tommy Fallaw, director of landscaping services. "We have more than 7,000 inventoried trees on the main campus alone, but this one will certainly become one of our most special trees."
University landscape architect Barret Anderson coordinated with landscaping services to develop a suitable location for planting.
For several centuries, Newton (1642-1727) has been regarded as the father of modern physics. He conceived that the same force that caused the apple to fall straight down from the tree was also the force that governed the motion of the moon and planets. But his achievements in the physical sciences were matched by his innovations in mathematical research, and he is credited by many as the creator of calculus, the branch of mathematics upon which modern science is based. Newton was also a chemist and historian. Though much of his work has since been revised and improved upon, he inarguably remains one of the greatest scientists in human history.
The Clemson tree is only about 7 feet tall and is as thin as a broomstick. But in the years to come, it should grow many times larger, providing fruit for hungry passersby as well as food for thought for curious minds.