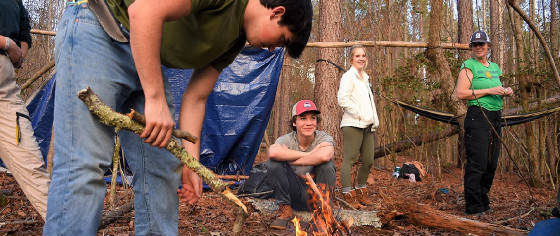 Students in the Bushcraft and Wilderness Survival at Glendale Interim course work on building a campfire during their overnight stay at Glendale Shoals. Wofford College photo
The great outdoors
Prepared by Wofford College News Services
Willow Conley '25 enjoys being in the great outdoors. She's an avid hiker, and when she was younger she participated in a three-week camping class.
Conley, a biology major from Bluffton, South Carolina, decided to take her interest to another level during Interim, signing up for the Bushcraft and Wilderness Survival at Glendale course.
"Learning to live off the fewest supplies possible, or learning to live off the land is something that interested me, especially considering our reliance on manmade things," says Conley. "The fact that you can live, not necessarily easily but with preparation, off such simple things is really appealing to me."
Dr. Amy Telligman, assistant professor of environmental studies, and Dr. Youmi Efurd, Wofford's museum curator, taught the class. They focused on wilderness first aid, land navigation with a topographic map and compass, wild shelter construction, animal tracking and trapping, and other basics such as building a fire and practical uses of knots and cordage. In addition, students developed leadership and communication abilities by working with a partner.
The class culminated with students building shelters and camping out on Jan. 30-31.
"We're trying to do skills building so they can have some basic knowledge and feel comfortable going out hiking, camping or over-nighting and be safe," says Telligman. "We concentrated on first aid basics and key things to stay safe in the wild."
Telligman says the idea for the class developed from her sustainability science class. In that class, students have to imagine a world where basic infrastructure and the power grid are disrupted, and they can't easily get the resources they're accustomed to.
"We talk a lot about what you would need to know or learn, but I thought it would be cool if we had a skills building class," Telligman says. "What skills would you need to create a sustainable community if you didn't have cars, energy and other resources? We're re-skilling students in ways that are old-fashioned or with lost knowledge sets so they'll be more adept at these things."
Ben Marler '25, an environmental studies major from Okatie, South Carolina, enjoys hunting and fishing. He says he signed up for the course to enhance his outdoors experience.
"I learned a lot of useful skills," Marler says. "We learned how to build a shelter and did a lot of first aid training, like performing CPR and how to apply a tourniquet. We also had a class on knot-tying, and I found that super useful as well."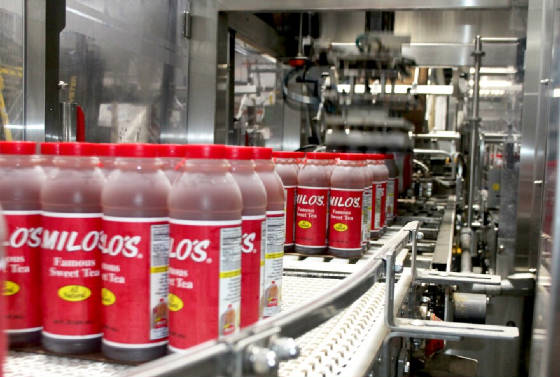 Milo's Tea Company establishing its first South Carolina operations in Spartanburg County
Columbia - Milo's Tea Company (Milo's), a leading beverage company, recently announced plans to establish its first South Carolina operations in Spartanburg County. The company's $130 million investment will create 103 new jobs.
Founded in 1946, Milo's is a family-owned beverage company that provides a variety of flavored teas and beverages to customers across the nation. The company offers a portfolio of high-quality, natural ingredient beverages including sweet tea, unsweet tea and lemonade. Milo's is a leading refrigerated tea brand and one of the fastest growing lemonade brands in America.
"South Carolina was the optimal location to efficiently serve our customers up and down the East Coast. Like our selection journey for our Oklahoma facility, we immediately felt at home in the Spartanburg area as we received a warm welcome from state and local community partners. South Carolina and Spar-tanburg County in particular proved to be the right ecosystem to help us advance our people-first culture by offering an excellent standard of living for our associates and robust workforce development resources to drive economic prosperity not only for our people, but also for the region," stated Milo's Tea Company Chief Executive Officer Tricia Wallwork.
"South Carolina's strong economy continues to attract leading businesses such as Milo's Tea Com-pany. Their decision to invest in South Carolina will significantly strengthen our beverage industry, and the new jobs will greatly enhance the Spartanburg County community and the state as a whole," added South Carolina Governor Henry McMaster.
Located at Park 290 at Interstate 26 in Moore, the initial design of Milo's Spartanburg County operations includes a new 110,000-square-foot plant, which will accommodate brewing and bottling operations for ready-to-drink beverages. The Spartanburg County facility will be the company's fourth plant in the United States.
Operations are expected to be online by the end of 2024. Individuals interested in joining the Milo's team should visit the company's careers page.
The Coordinating Council for Economic Development approved job development credits related to this project.
Dr. Lisa Satterfield named new Chief Academic Officer at Spartanburg Community College
Spartanburg Commun-ity College is pleased to welcome Dr. Lisa Satterfield as the College's new Chief Academic Officer. Dr. Satterfield comes to the SCC Chaser family from the South College Asheville campus, where she has served as Campus President and Dean of Academics and Student Services since 2018. With more than 18 years in higher education leadership, Dr. Satterfield is well-poised to manage and expand SCC's more than 70 academic programs of study.
"I am proud to welcome Dr. Satterfield to the Spartanburg Community College Chaser family as our new Chief Academic Officer," said Dr. Michael Mikota, President of SCC. "Her extensive experience and accomplishments in academic operations and performance will greatly enhance the College's capability to execute our new mission and vision to drive future prosperity throughout the communities we serve."
"I am eager to immerse myself in the Spartanburg community and become a part of Spartanburg Community College," said Dr. Lisa Satterfield. "With the ever-changing landscape of higher education, we are challenged to be creative and innovative in the development and delivery of higher education. As leaders, we must be catalysts of change that foster student achievement and preparation for the workforce."
As Chief Academic Officer, Dr. Satterfield will oversee the College's academic wing that encompasses more than 70 various programs of study and over 400 full and part-time faculty members. In line with the College's upcoming new strategic plan, she will be tasked with reviewing and streamlining academic policies and procedures for effectiveness and efficiency and working to both expand existing programs of study and grow new programs to meet the higher education needs of our communities.
In addition to her associate degree, Dr. Satterfield earned her Bachelor of Science in Organizational Management and Master of Arts in Adult Education degrees from Tusculum College and her Doctor of Philosophy in Higher Education Administration from the University of Tennessee.
SCC offers more than 70 academic program offerings including associate degrees, diplomas and certificates, plus University Transfer opportunities to four-year colleges and universities.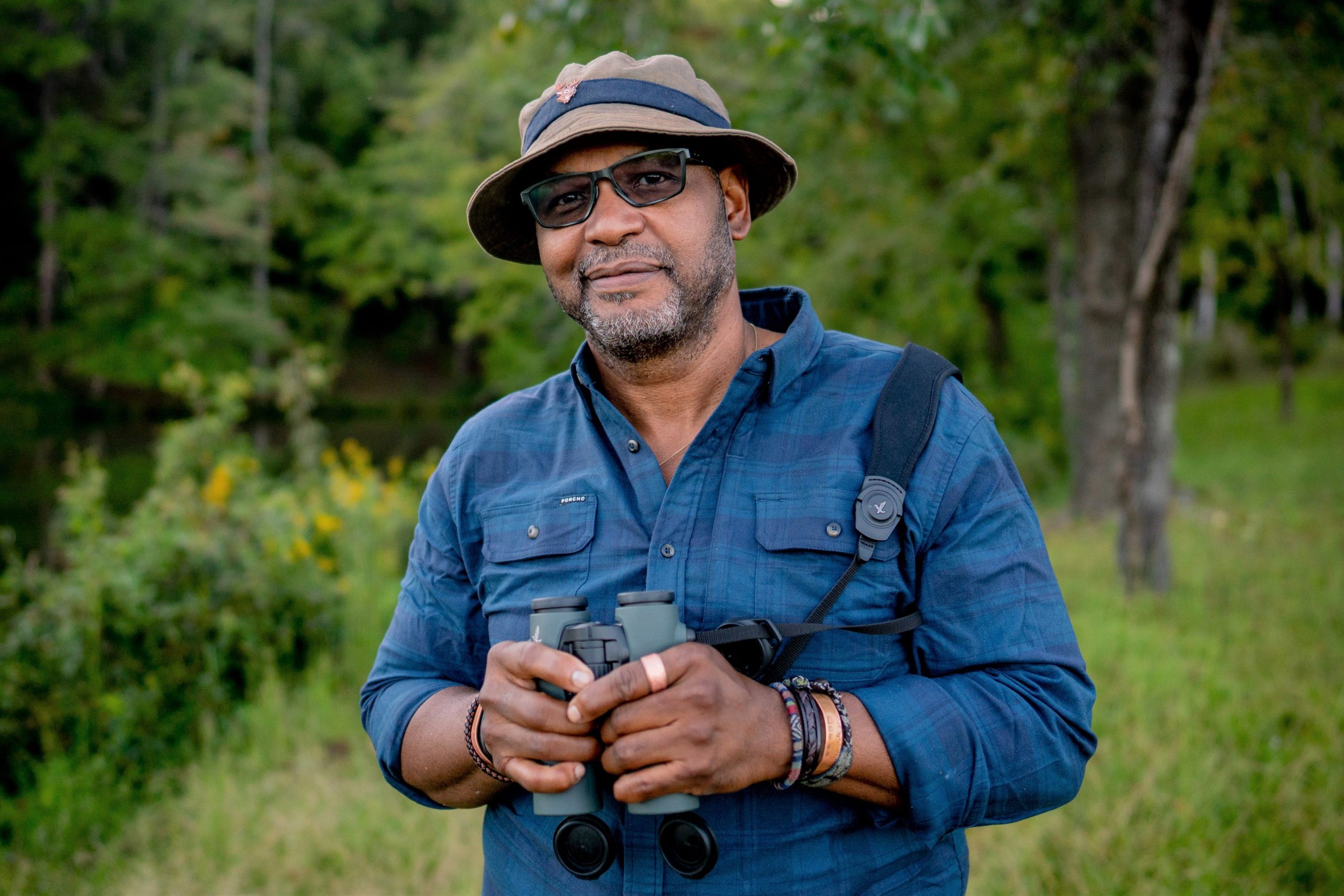 J. Drew Lanham, Ornithologist, Naturalist, and Writer, 2022 MacArthur Fellow. Clemson University photo
Upstate wildlife professor recognized among most influential Black Americans
Courtesy of Clemson University News Services
Being listed among 2022's most influential Black Americans alongside icons such as Michelle Obama, Serena Williams and Questlove puts Drew Lanham in some lofty company indeed.
But as the only member of this year's The Root 100 who works in life sciences — as well as the only ornithologist on the list and one of only four in STEM fields, period — Lanham, in some ways, is in a class of his own.
The Clemson University Alumni Distinguished Professor of Wildlife Ecology came in at No. 99 on this year's list by the online publication and newsletter, The Root, which bills itself as "Black News and Black Views with a Whole Lotta Attitude."
For his part, Lanham said the recognition came as a complete surprise.
"In past years, I've seen the list and noted who was on it, with never any sort of inkling that it could happen to me," Lanham said. "It's not something that you can lobby for or apply for, from my knowledge, and I found it quite by accident. Someone had tweeted a congratulatory note — and I'm not on Twitter a whole lot — and I looked and there it was."
While he was the penultimate name on the list, Lanham said simply having his name mentioned in the same breath as some of the nation's foremost Black leaders and influencers was enough for him — jokingly comparing it to being "Mr. Irrelevant," the dubious title given to the final player selected in the final round of the National Football League Draft each year.
"It was shock and surprise and also a great deal of pride," Lanham said. "It's almost like being Mr. Irrelevant, being 99 out of 100, but I would've happily been 100 just to be on the same list with people like Michelle Obama and athletes like Steph Curry and so many others. It just gives me immense pride to be recognized as having some influence in my community."
The Root 100, now in its 13th year, is its annual listing of the most influential Black Americans, ages 24 to 74. And the list is not just a popularity contest, as the publication explains its methodology for the rankings from the onset.
"By using a unique algorithm, we calculate each honorees' REACH — the people they touch through media along with Twitter, Instagram and TikTok followers — and their SUBSTANCE — the impact of their work, graded on a scale of 0 to 10 — to discern their INFLUENCE, which determines their ranking," the website says.
As part of its list, The Root summed up Lanham's influence neatly: "Andre 3000 once rapped that certain words, including 'genius,' get thrown around too lightly. But when you're a legit McArthur Foundation Fellow, i.e., a recipient of the org's $800,000 'genius grant,' the description is well-earned. The Clemson University wildlife biologist has one of those, awarded for his work as an author focused on naturalism and conservation. Specifically, Lanham is considered a pioneer for addressing how those topics impact Black people and communities, who generally aren't considered a group that's heavily invested in naturalism but who also face grim consequences of climate change and ecological instability."
As noted, in October, Lanham was announced by the John D. and Catherine T. MacArthur Foundation as one of its 2022 MacArthur Fellows, which have come to be known by their own descriptive title: "genius grants."
The Black community, and his own identity as a Black man, has constantly been at the forefront of Lanham's efforts to translate conservation science to make it relevant to others in ways that are evocative and understandable, as well as to explore how culture and ethnic prisms can bend perceptions of nature and its care.
Lanham is a widely published author and award-nominated poet, writing about his experiences as a birder, hunter and wild, wandering soul. His first solo work, "The Home Place: Memoirs of a Colored Man's Love Affair with Nature," was published in 2016-17.
"When Clemson, my academic home, recognizes me, it means a great deal. When my community recognizes me, it's like home folks recognizing you, too, so it means a great deal," Lanham said. "To make the numbers somehow, through all the assessments and formulations, as it were, to determine how one becomes one of that 100, it's great validation that the hard work is paying off. I want to continue to earn that number, so to speak — it's validation, but it's also inspiration."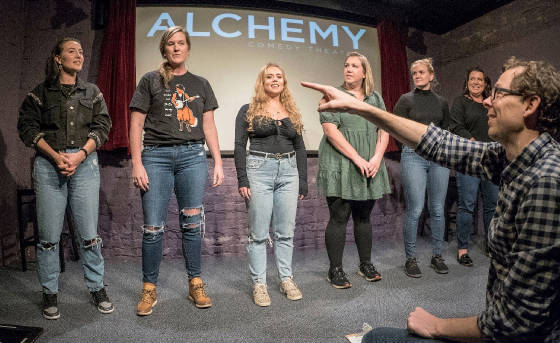 Alchemy Comedy will present their comedy show 'Humongous' on February 19 at 7:30 p.m.
Alchemy Comedy's biggest show 'Humongous' returns at Centre Stage February 19
Greenville - Alchemy Comedy recently announced their biggest comedy show yet - "Humongous." This highly anticipated event will take place at Centre Stage in Greenville on February 19th from 7:30 to 9:30 p.m, marking the first time Alchemy Comedy will perform at this venue.
With a lineup of some of the funniest comedians in the region, "Humongous" promises to be a night of non-stop laughter and entertainment. Whether you're a die-hard comedy fan or simply looking for a fun night out, this show has something for everyone.
"We are excited to be bringing back Alchemy's biggest single show of the year. Humongous features improv, stand-up, musical, and sketch comedy from 35 of our performers it's going to be our most humongous yet" said Alchemy Comedy's Executive Director Harrison Brookie
Alchemy Comedy has been a staple in the Greenville comedy scene for 11 years, offering a unique blend of humor and wit that has made them one of the most sought-after comedy acts in the region. This latest show is no exception and is guaranteed to leave audiences in stitches.
Tickets for "Humongous" are on sale now and are expected to sell out quickly. Don't miss your chance to see one of Greenville's biggest comedy shows of the year.
For more information, visit the Alchemy Comedy website alchemycomedy.com or contact Tyler Prescott, Executive Producer, at tyler@alchemycomedy.com
Founded in 2011 by four Clemson Alumni, Harrison Brookie, Ben Burris, Jason Underwood, and Meg Pierson and has grown to feature hundreds of local comedians. Alchemy Comedy Theater produces six weekly comedy shows of improv, standup, sketch, and everything in between. Alchemy mainly features improv comedy, a form of live theater which is made up in the moment, never to exist in the same way ever again. In the last ten years, they have produced thousands of live shows in Greenville, and performers and alumni have been featured all over the world.