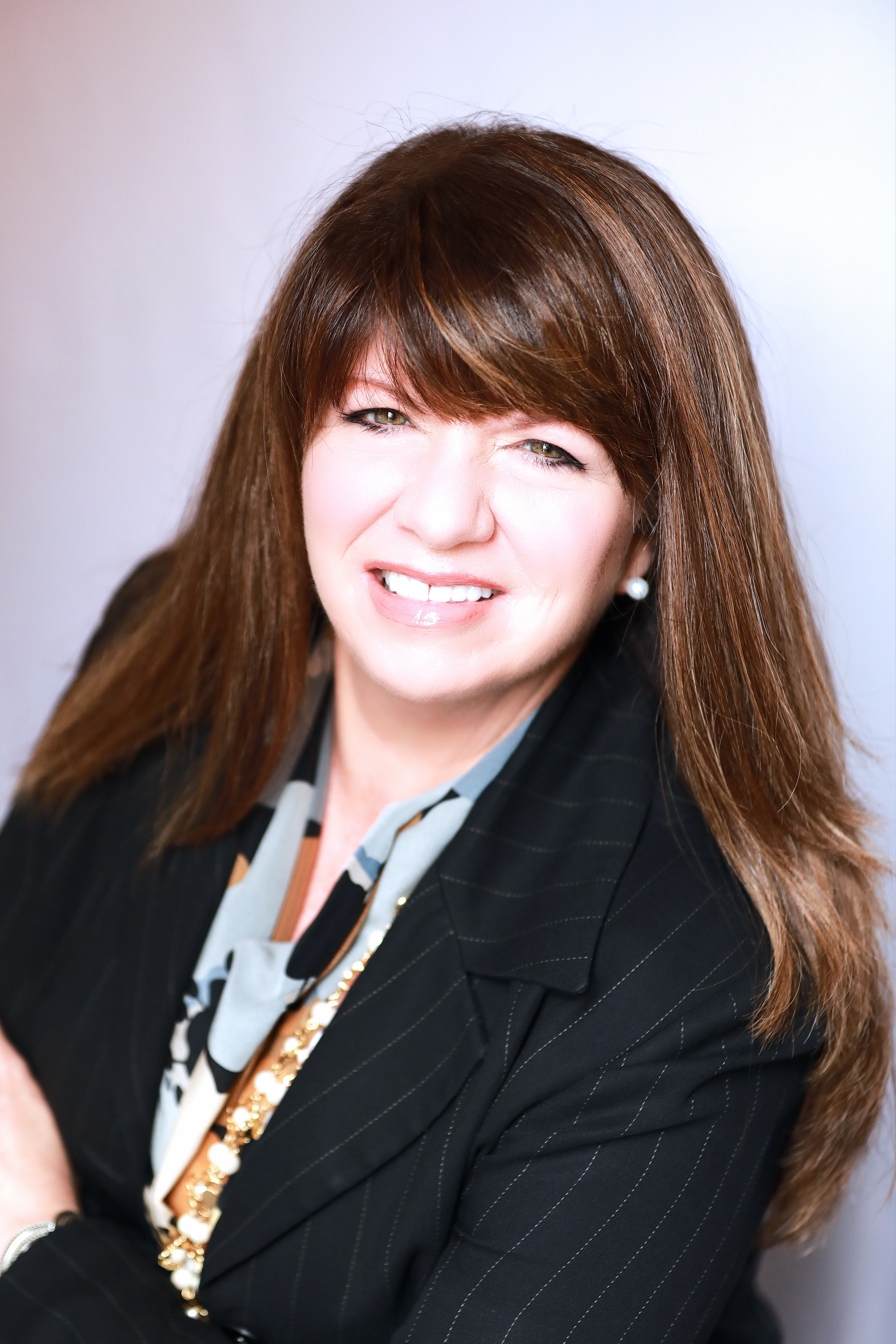 Katherine O'Neill
Former County Administrator named Executive Vice President of the Economic Futures Group
Katherine O'Neill has been named the Executive Vice President of the Spartanburg Area Chamber of Commerce's Economic Futures Group. O'Neill will replace Carter Smith who announced his retirement earlier this year yet remains with the organization as the part-time Director of Special Projects.
Currently the Chief Operations Officer of The Palladian Group, O'Neill brings three decades of executive, human resources, economic development, and leadership experience to the Spartanburg Chamber and Economic Futures Group teams.
From 2012 to 2018, O'Neill served as the Spartanburg County Administrator. During her tenure, she was responsible for a budget in excess of $200 million. While in this role, O'Neill facilitated negotiations for more than $5 billion in new economic development announcements including the recruitment and expansion of multiple international and domestic companies such as Toray, Keurig-Dr. Pepper, BMW, Auriga, Michelin, Albis Plastics, Plastic Omnium, Ritrama and Kobelco.
David Britt, Economic Development Committee Chair, Spartanburg County Council said, "Spartanburg has already benefitted immensely from Katherine's leadership. I can't think of a more capable and proven leader to take our efforts to the next level and bring more jobs and economic opportunity to the people of Spartanburg."
City of Spartanburg Mayor, Junie White, said, "Katherine understands the importance of the county's largest city and will bring a unique and beneficial perspective to the position. While serving as County Administrator, she was a key ally, and we know, under her leadership, the relationship between the Chamber, EFG and City will grow to a new level."
"Since 2012, Katherine's leadership has guided almost every economic development announcement in Spartanburg County. She has established local, state and national relationships in the public and private sector which will serve us well, as we work with our partners to strengthen our reputation as a national leader in manufacturing and broaden our scope to capitalize on white collar recruitment opportunities," said Spartanburg Area Chamber of Commerce & Economic Futures Group President and CEO Allen Smith.
O'Neill said, "Economic wins happen in dynamic communities with stakeholders who work closely together. With the strength of our public and private partnerships, our success will continue. I look forward to collaborating with all of our allies, investors and staff to continue the momentum."
Before coming to Spartanburg County, O'Neill was with Lexington County for 16 years. For six of those years, she served as the County Administrator and helped recruit Amazon, Nephron, and Home Depot's distribution center. Additionally, she was instrumental in facilitating the relocation of SCANA headquarters from Columbia to Lexington County. O'Neill also assisted with Michelin, Nucor, US Foods and Prysmian expansions.
Junior League of Spartanburg awards 21 mini-grants to Spartanburg County educators
The Junior League of Spartanburg awarded 25 teachers across Spartanburg County mini-grants through its Mini-Grants for Teachers program.
The Junior League of Spartanburg's grant program is dedicated to supporting projects that teachers develop for their classrooms and to further enrich and enhance the schools' curricula.
For the current 2019-2020 school year, JLS was able to fund over $14,700 in grants.
Individual winners:
Michelle Davidson Johnson, DR Hill: "Testing Headsets'
Holly Jones, Middle School of Pacolet: "A Ticket to DC"
Corrina Gibbs, Jesse Boyd Elementary: "Hurry Mom, I don't want to be late!"
Stella Bailey, Dawkins Middle School: "Mapping the World by Heart"
Amber Weiss, Pauline-Glenn Springs Elementary: "Seeing is believing and learning"
Janice Baker, Middle School of Pacolet: "Battle of the Books"
Donna Wright, Boiling Springs Elementary: "#Processing…It's not just one big thing, it's a million little things"
Katie Atkins, Boiling Springs Elementary: "Book Repair"
Allison Dupler, Chesnee Elementary: "Leading into Literacy"
Jennifer Praytor, Shoally Creek Elementary: "Learning Through Manipulatives"
Anna Brown, Roebuck Elementary: "Stations for Success"
Elizabeth Thacker-Kinley, Fairforest Middle: "Reading for Real"
Resi McKenzie, Highpoint Academy: "Flexible Seating"
Allison Cooke, Chesnee Elementary: "Teaching with Terrific Technology Tools"
Sarah Horan, Duncan Elementary: "Break out EDU boxes"
Rhetta West, Campobello-Gramling: "Eye-catching Ecosystems"
Jamie Hubbard, Fairforest Middle: "Peace and Calm"
Andrea Shaw, Jesse Boyd Elementary: "Peace and Calm"
Sarah Kate Higgins, Fairforest Middle: "Manipulatives to Mastery"
Team winners:
Christine Chapman, Spartanburg Day School: "Changing lives one book at a time"
Karen Trout, Inman Elementary: "A Little Piece of Heaven – My Safe Place"
Meisha Adderly, Holly Springs-Motlow Elementary: "The Arts at Biltmore"
Holly Switzer, New Prospect Elementary: "reFLEX our math muscles"
Kim Skinner, Holly Springs-Motlow Elementary: "Oh snap, writing is on my lap!"
Shannon Bishop, Roebuck Elementary: "Paws-itively awesome reading"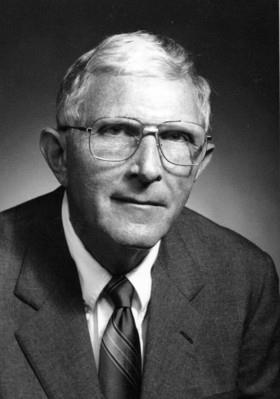 Thomas C. Turner, Furman University class of 1951
Alumnus leaves nearly $5 million, supports academic scholarships
Furman University has received nearly $5 million from the estate of Furman alumnus Thomas C. Turner (1930-2018), class of 1951, to expand support of academic scholarships.
The gift is designated for the Eleanor B. Turner Scholarship, established by Thomas Turner in 1995 in honor of his sister, and the Thomas C. Turner Scholarship Fund, an endowment he created in 1996. The bequest was completed in June.
Both scholarships are awarded to Furman students who "demonstrate a financial need, exemplify high moral character and show academic promise." Already, 12 Furman students have benefited from the original Eleanor B. Turner Scholarship.
"Dr. Turner was a man of vision whose academic influence impacted the field of accounting in general and in the Carolinas especially," said Furman President Elizabeth Davis. "We are very proud to call him an alumnus and grateful for the legacy of generosity to his alma mater that will continue to help Furman students for many years to come."
After earning a mathematics degree from Furman in 1951, Turner volunteered for military service and attended Army Officer Candidate School, an experience that would later shape his decision to become a college accounting professor.
He received a commission as a lieutenant in field artillery and went to Korea at age 23, earning the Purple Heart for injuries he sustained in combat.
After the war, Turner spent 10 years in the accounting industry at a Charlotte-based firm. In 1966, with only four students, he started the first principles of accounting class at the University of North Carolina-Charlotte. In 2016, the program was named the Turner School of Accountancy at UNC Charlotte's Belk College of Business, one of the largest and most respected accounting programs in North Carolina.
Turner, known as "the father of accounting" at UNC Charlotte, retired from teaching in 1991 after serving 20 years as chair of the program and nearly 30 years overall at the Belk College. Turner said of his tenure, "My goal was to turn out outstanding graduates." He died last year at the age of 88.
For more information about the scholarships, contact John Kemp in the Furman Office of Development at 864-294-3717, and john.kemp@furman.edu.
Chapman Cultural Center awards '19-'20 Second Quarter Community Grants
Chapman Cultural Center is committed to broadening and strengthening Spartanburg's Cultural community. Because of this commitment, a major part of the work they do is centered around funding Spartanburg's arts and cultural community.
One of Chapman Cultural Center's major funding opportunities comes in the form of the quarterly Community Grants Program. The Community Grants Program awards up to $5,000 per application and is open to both individual artists and non-profits/government agencies.
The following artist and Community Organizations were awarded a Community Grant for the second quarter, 2019-2020, grants cycle:
Charles Lea Center
Charles Lea Center will use its $1,000 grant to pay local group Bill and Tad's Excellent Duo to play at its signature annual Road Rally fundraiser. This year the theme is Ghost Stories, and they expect 20 teams to participate in the rally with about 200 people attending the dinner afterward. All funds raised from the event will benefit the Charles Lea Center.
Spartanburg Festival Chorus
Spartanburg Festival Chorus will use their $1,500 grant for the All-Beethoven Concert they are planning in order to celebrate the anniversary of Beethoven's 250th birthday. The chorus is based at Converse College and the concert will take place on November 14th at Twichell Auditorium.
Spartanburg Terrace Tenants Association
Spartanburg Terrace Tenant Association will use their $2,000 grant for their 40th annual talent show, An Evening of Talent Expressions. This is a showcase of local and regional talent, of all ages, in the performing arts. Prizes are awarded to the top 6 performers overall, as well as 1st place prizes for comedy, dance, drama, vocals, and music. The goals are to nurture the performer's interest in the arts and to showcase local talent. The event will be held at the CCC on November 23.