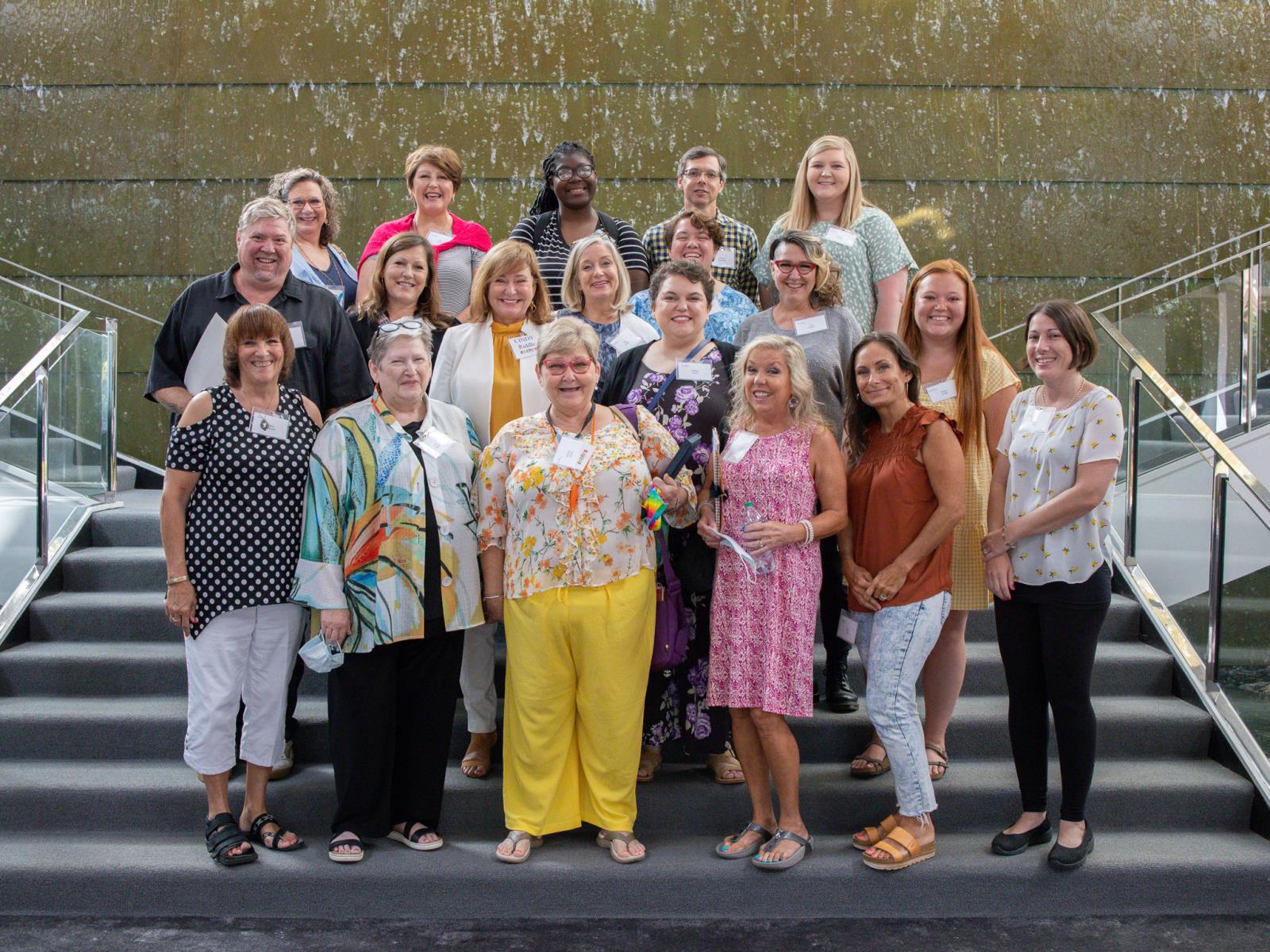 In June, Chapman Cultural Center led its 28th year of the Muse Machine STEAM Teachers Institute. As part of the Institute, educators from across the state participate in the week-long training that focuses on incorporating the arts into classrooms of various disciplines.
Chapman Cultural Center hosts Muse Machine STEAM Teachers Institute
Information courtesy of Chapman Cultural Center
In June, Chapman Cultural Center led its 28th year of the Muse Machine STEAM Teachers Institute. The STEAM Institute is a three-hour graduate credit course coordinated by Chapman Cultural Center, with accreditation through USC Upstate. This year's course professor was Dr. Derek Fenner, Instructor of Art Education at USC Upstate, and also led by expert teacher Dr. Cindy Riddle, Assistant Superintendent of Visual and Performing Arts, Gifted and Talented Services of Spartanburg District One, with special assistance from dance teacher, Kellianne Floyd.
What is the STEAM Institute?
As part of the STEAM Institute, educators from across the state participate in the week-long training that focuses on incorporating the arts into classrooms of various disciplines. Through this training, educators can take the concepts and activities back to their classrooms and implement research-backed strategies to improve academic outcomes for students using the arts as a catalyst for learning. The content of the institute is aligned with the South Carolina College and Career Ready Stand-ards for Visual and Performing Arts Proficiency. To date, the STEAM Institute has served over 2,000 educators from throughout South Carolina with innovative professional development.
The STEAM Institute is generously supported by Milliken & Co. both financially and through a strategic partnership by providing access to their world-class innovative and creative facility and employees.
Why is STEAM education important?
STEAM education is designed to stimulate creativity, curiosity, and innovative thought by incorporating the arts into various academic subjects. However, it is normally focused on the inclusion of the arts to improve performance in science, technology, engineering, and math. According to research from Julia Marshall, art integration is a rich and complex approach to teaching and learning that not only aligns with new initiatives in education that prioritize conceptual and procedural skills but could also contribute to education's transformation. Framing art integration as a transdisciplinary field with a distinct conceptual framework, epistemology, and practices provides a full account of art integration that practitioners and advocates alike may find useful for conceptualizing the field, promoting it in education, and developing it further.1
What are some of the activities that educators experienced?
The STEAM Institute allows educators to familiarize themselves with the arts through hands-on arts activities and reflect on their experiences. The intense week contains design and STEAM Challenges, field experiences such as visiting Milliken's Innovation Gallery followed by a panel discussion with Milliken scientists, hands-on art activities, and creating lesson plans.
In one of the week's activities, class participants were asked to use found or traditional art materials to create a mask that protects them from what they are afraid of. The activity was inspired by the work of artist Nick Cave who creates "Sound-suits"—surreally majestic objects blending fashion and sculpture—that originated as metaphorical suits of armor in response to the Rodney King beatings and have evolved into vehicles for empowerment. Fully concealing the body, the "Soundsuits" serve as an alien second skin that obscures race, gender, and class, allowing viewers to look without bias towards the wearer's identity.
The activity correlates with Social Impact & Equity Emotional Health and Wellness (SEL) and can be used in trans-disciplinary learning in subjects such as Literature: Science fiction novels and stories; Science: Examine change in the natural world throughout time; History: Look at the past to understand the present and imagine the future; Tech-nology and Engineering: Study systems to imagine new systems for the future; and Math: Measuring time.
The tour of Milliken & Co.'s Innovation Gallery and behind-the-scenes look at their research facility was also a highlight of the week for the educators! The course participants were able to see first-hand the concepts of art and design in a practical way by seeing the creativity and innovation of Milliken's designers, chemists, and researchers. With over 150 years of innovative technology and creative applications, Milliken's influence is felt all over the world. Their wall of patents is incredible and it's estimated that every day, the average person comes in contact with roughly 50 things that can be connected back to Milliken's innovative and creative discoveries, products, or technologies!
The trip concluded with a panel discussion of Milliken staff where they spoke about how the arts and creativity have played a role in their personal and professional careers!
1 - Transdisciplinarity and Art Integration: Toward a New Understanding of Art-Based Learning Across the Curriculum Author(s): JULIA MARSHALL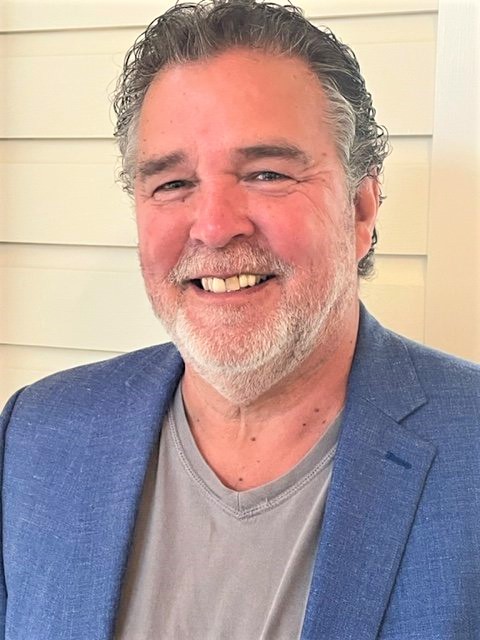 David Wood
David Wood named as President & CEO of the Spartanburg County Historical Association
The Board of Directors have named David Wood as the President & CEO of the Spartanburg County Historical Association. As CEO of the SCHA, Wood will direct and oversee the daily operations, management, educational programs, and funding of the Regional History Museum, Walnut Grove Plantation, the Price House and the Seay House in order to enhance the visitor experience. Wood has been serving in an interim role for the SCHA since March 1. Thirty-three years of industry experience in museum operations, exhibit management, and fundraising qualifies Wood as the most ideal candidate for the role of President & CEO.
Wood graduated from Indiana University with a Business Administration degree in Non-Profit Management, in partnership with the Center on Philanthropy at IUPUI. He began his career in the museum world at The Children's Museum of Indianapolis in 1989. In addition to his work in museums, Wood managed traveling exhibits for United Exhibits Group in Copenha-gen, created exhibits from initial research to final installation for Design Craftsmen in Michigan, and served as the owner of International Exhibit Management providing world-class exhibit support services to museums and the traveling exhibition industry. Most recently, Wood served as the COO at The Children's Museum of the Upstate where he played an integral role in developing the TCMU Spartanburg location.
"Since David joined our team in March, we could not have been more pleased with the dedication and excitement he brought to his interim position," Ginger Davis, Chair of the SCHA Board of Directors, said of David's new and existing role, "I am delighted to see him take on the permanent role, and I look forward to the ways he will continue to make our organization better each day."
"As a critical link to the Spartanburg community, I look forward to expanding the role the SCHA plays in preserving and sharing our history," explains David Wood. "I enjoy seeing how history can inform the present, and future, of our community. I look forward to working with the board and staff to create unique family-friendly experiences for the residents, and visitors to, Spartanburg. I am very excited to take on my new role as President & CEO."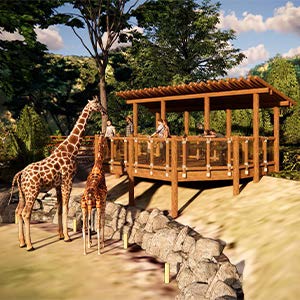 The Greenville Zoo was recently awarded $1 million in state funds to upgrade, renovate and expand animal exhibits.
Greenville Zoo receives $1 million to upgrade customer experience, enhance sustainability effort
The Greenville Zoo will use $1 million in state funds awarded to the Greenville Zoo Foundation to upgrade, renovate and expand five animal exhibits.
"This is huge news for the Zoo!" said Zoo Administrator Bill Cooper. "This will allow us to connect visitors to the Zoo like never before by creating experiences that inspire people to care about animals and wild places."
Projects receiving funds:
* A new Africa Plaza with an ADA compliant pathway that will potentially house a lion training wall and a new exhibit.
* A giraffe feeding platform where guests will get an up-close, educational experience with the zoo's tallest attraction.
* A siamang exhibit and orangutan holding area renovations that will expand the current housing to meet Association of Zoos and Aquariums standards.
* And a farmyard renovation that will not only make the current area larger but will bring an educational component with animal encounters.
The total cost of the projects above is approximately $5 million. The state money is a big boost as the zoo seeks private funds to supplement its needs.
"This funding allocation from the State budget reaffirms the importance of the Greenville Zoo to our community and to South Carolina," Councilwoman Dorothy Dowe said. "It will assist us in continuing to expand a treasured facility that supports education and conservation efforts worldwide."
The money will help the Greenville Zoo move forward on its three main priorities: animal conservation, education and improved customer experiences. It will also help the zoo remain accredited by keeping up with changing animal practices and exhibit standards.
"This type of funding helps us fulfill our mission of saving animals from extinction," Cooper said. "I am grateful to Repre-sentative Chandra Dillard, the Greenville Zoo Foundation and Councilwoman Dorothy Dowe for helping make this happen."
Lydia Thomas, the executive director of the Greenville Zoo Founda-tion, echoed Cooper's gratitude.
"We are thrilled to be awarded with $1 million in state funding this year," she said. "We are so thankful for State Representative Chandra Dillard, who championed our cause and facilitated our request. City Council Member Dorothy Dowe was instrumental in connecting us with Chandra and supporting the Foundation."
Maintaining AZA accreditation means the Greenville Zoo is enhancing the species survival mission and improving its standards of animal health, conservation and education.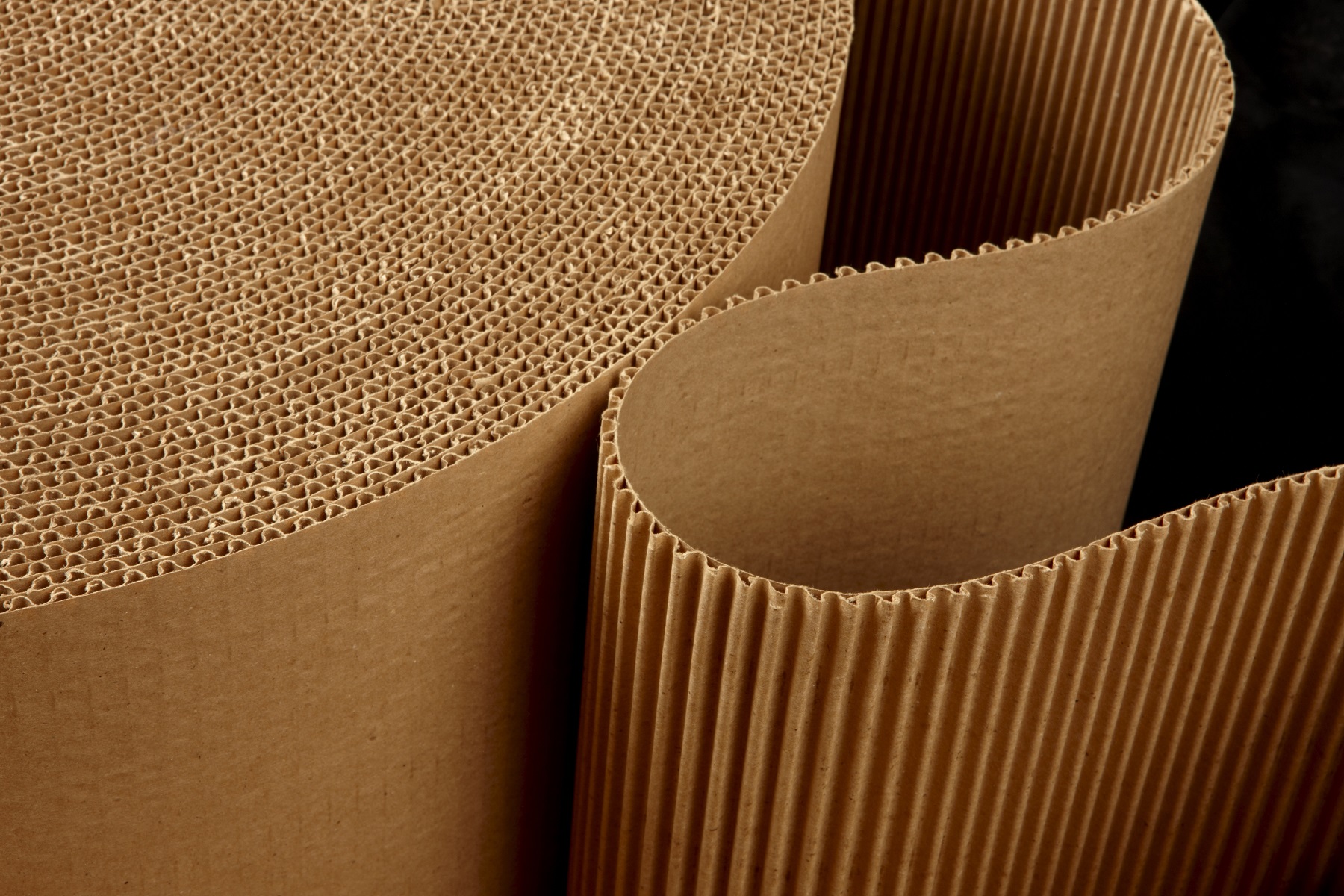 Greif, a global leader in industrial packaging products and services, is expanding its Greenville County operations.
Industrial packager Greif investing $13 million in Greenville County operations
Greenville - Governor Henry McMaster and the S.C. Department of Commerce announced on August 3rd that Greif, a global leader in industrial packaging products and services, plans to expand existing operations in Greenville County. The company is investing $13 million over the next five years.
"We are excited to offer increased capabilities within our Taylors facility. Greif's investment in South Carolina enables us to support our tube and core plants and our customers' growth in this thriving region of the country," stated Greif Senior Vice President and Group President, Paper Packaging and Soterra LLC Tim Bergwall.
Greif was founded in Cleveland, Ohio in 1877. Now, more than 140 years later, Greif is strategically located in more than 35 countries to serve its customers in the United States and around the world. The company produces steel, plastic, and fibre drums; intermediate bulk containers; containerboard; corrugated packaging; recycled boxboard; tubes; cores, and a variety of other products.
"This announcement further proves that South Carolina's talented workforce and pro-business environment allow our companies to thrive. We congratulate Greif on their expansion project and look forward to working with them as they continue to grow in our state," added South Carolina Governor Henry McMaster.
"Greif's expansion is yet another example of South Carolina's manufacturing excellence," noted Secre-tary of Commerce Harry M. Lightsey III. "Today's announcement not only indicates the company's commitment to our state but is a testament to our state's positive business climate. Congratulations to Greif on their success!"
With a focus on sustainability, Greif's recycling group diverts more than four million tons of materials from the waste stream annually, and its Land Management Group manages over 240,000 acres of forests.
"Greif's decision to expand operations here validates the many advantages Greenville County offers, including motivated employees, a pro-business community and strategic location," said Greenville County Council Chairman and Greenville Area Development Corporation Board Member Willis Meadows. "Greif packaging safely transports the world's great brands, and we are proud they have chosen to invest here."
Located at 873 Alexander Road in Taylors, Greif's Greenville facility serves as a paper mill that utilizes recycled paperboard for the production of spiral tubes and cores. The company's expansion will modernize the facility and increase production capacity. The expansion is expected to be complete in November of 2022.